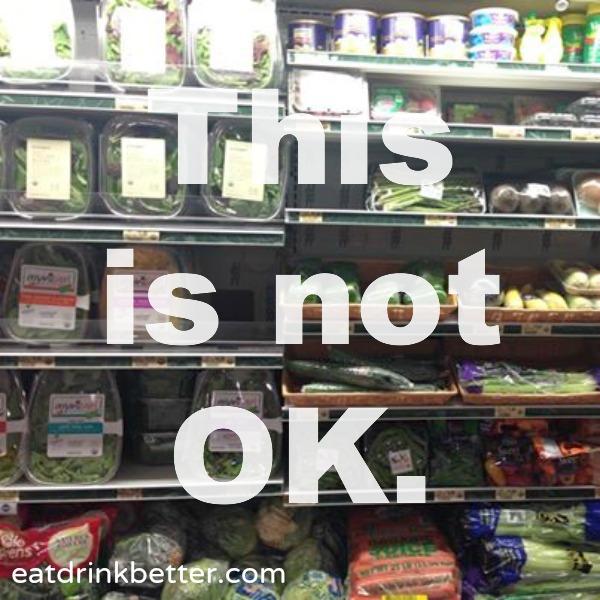 In June the Marine Conservation Society encouraged us to take up a "plastic challenge", asking us to give up single-use plastic for a day, a week or even the whole month. See their website here. This blog post explores the challenge a little further with some solutions to the issues that arose.
My family and I attempted the plastic challenge for the whole month buying only packaged goods in HDPE, PP or some PET plastic that my local curb-side recycling will take! Our five supermarket shops during the month took place at different stores and we pledged not to buy rather than compromise from the very start. The rationale is that consumers can insist on packaging that is widely recycled, then big corporations can be forced to adapt to our (and our planet's) needs. In addition, in preparation is the end of May, we replaced our plastic shopping bags with jute (natural materials) and our own paper grocery bags for loose items.
Why cut down on plastic?
Plastic pollution is one of the greatest threats facing our oceans. Up to 12 million tonnes of plastic is entering the oceans every year. This is affecting sea life – one in 3 turtles and 90% of seabirds are now estimated to have ingested plastic. Plastic is even ending up in the seafood on your plates. Coca-Cola produces an estimated 100 billion throwaway plastic bottles every year – and billions of these will end up on beaches, in landfill and in the sea. Send Coca-Cola's CEO an email here.
A single plastic bottle takes hundreds of years to break down in the ocean, which is dangerous to wildlife. It could be swallowed by a whale or a shark, while its bottle top might be picked up by a seabird who then feeds it to its young. If it's not swallowed whole, the bottle will break into smaller and smaller pieces, which can then can be ingested by creatures ranging from zooplankton to whales, which mistake it for food. Slowly but surely it will turn the ocean into a kind of toxic plastic soup. — Greenpeace Connect, Summer 2017
#plasticchallenge
The five supermarkets we went to during June were: Asda, Lidl, Morrisons and Sainsbury's. All are guilty of over-packaging; presumably for the convenience of warehouse storage prior to shelf display. We bought loose vegetables and placed into our own paper grocery bags; every time we went to checkout we got quizzical looks but we were keen to explain the plastic challenge and every time we were commended by the staff who said they would pass on to managers and what a great idea. Any processed, packaged food was scrutinised for the materials logo:
So we felt that by getting some items (ready-meal curries for example) in a PP tray would be ok as the curb-side collection take this plastic. As we soon found, on collection day all of the PP plastic was left behind in our front garden (even stuff previously taken).
Day 4 of #plasticchallenge, notice that readymeal curry trays recyclable. Our curbside collection will be pleased with full bin!

— damoward (@damoward) June 4, 2017
Day 6 of #plasticchallenge bit of a downer. Curbside collection normally take Type 5 PP (Polypropylene) but not this week. Maybe quantity?

— damoward (@damoward) June 6, 2017
Although this was a bit of a set-back, it was an even more tricky shop when trying to avoid food items we would normally buy not available in a recyclable form. Such as Alpro yoghurts. Tweeting about it directly to Alpro was very satisfying:
Day 2 #plasticchallenge @Alpro use type 6 PS (Polystyrene) – why not recyclable 1 PET or 5 PP? pic.twitter.com/8TRZUogHGI

— damoward (@damoward) June 2, 2017
We appreciate your feedback – rest assured this is something that we're looking into and we'll pass your comments on.

— Alpro (@Alpro) June 9, 2017
Alpro were very positive, they may even have something in development for June 2018! We did have trouble finding toilet rolls in paper packaging, all the supermarkets we went to use a plastic film that is not recyclable. We even had a look at other supermarkets in the area in case they had something; Tesco, Aldi and the Co-op. Nothing. This was our first compromise; day 12 of the challenge and we had little choice as we were totally out of supplies!
Day 12 of our #plasticchallenge. Does any supermarket sell toilet rolls in recyclable plastic/loose/paper? Makes you aware of the limitation

— damoward (@damoward) June 12, 2017
This was a great response on Twitter:
Haven't found any in the shops but try @WhoGivesACrapTP or @Greencanepaper for mail order. Prices are comparable with supermarkets : )

— WiseOceans (@WiseOceans) June 13, 2017
So we will certainly be prepared next June! We found Morrisons the best for frozen food packaging (cardboard boxes rather than sleeves with plastic/film lid inside). Lidl was the only one to supply brown paper grocery bags for bread (even though plastic supplied for loose veggies). Only the Co-op sell recycled toilet paper; and this is in a plastic package. This is shocking. All of the supermarkets need to be a bit more plastic-conscious; people always agree and usually have a positive comment about the habitat of wildlife so it is really should be  a case of 'the customer is always right'. If a supermarket wants to be the first to put environment as priority they need to take adapt Greenpeace's solutions for plastic packaging:
Prioritise reusable packaging and develop systems based on reuse
Make sure packaging is 100 percent recycled, as well as recyclable or compostable
Share information about the plastic they use, reuse and recycle, so progress can be measured
Support bottle deposit return schemes, where a small deposit is added to the cost of packaged drinks, which can be reclaimed when the container is returned.
Further: Get involved
Try the #plasticchallenge next June and support the Marine Conservation Society's efforts – information here.
Greenpeace is leading the way in a campaigning against plastic waste; targeting one of the worst global offenders: Coca-cola. Sign their petition to affect change at Coke here or donate for their plastic appeal here.
Advice from EatDrinkBetter on reducing food packaging here (image at top credited to this website).
---