"May you live in interesting times" quoted Robert F. Kennedy in 1966 purportedly based on a Chinese curse. Well we certainly seem to be deeply into an "interesting time" historically. Culturally, there has been a flourishing of dystopian visions in pop culture as a result. From radio to TV and Fine Art, here are a few suggestions for your perusal and to inspire your thinking.
Radio
Forest 404 (BBC Drama 2019)
First World Problems (BBC Drama 2018)
Dangerous Visions (BBC Drama – upcoming, not yet broadcast)
Plus a selection by Popular Science of Dystopian Drama podcasts here.
Television
Black Mirror (Netflix)
Years and Years (BBC Drama)
The Handmaid's Tale (Hulu/Ch4 UK)
The Man in the High Castle (Amazon)
Fine Art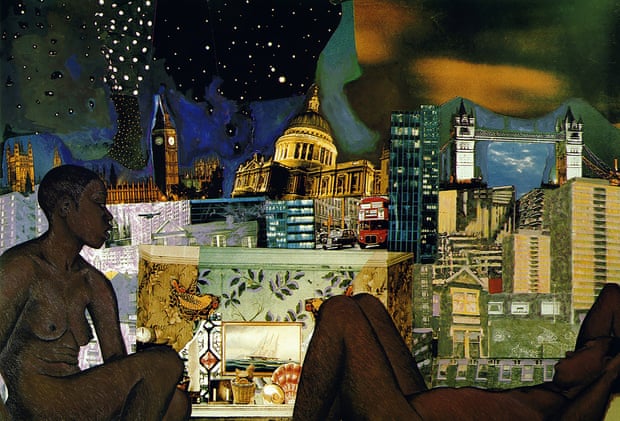 Talking Presence, 1987, Sonia Boyce.

Bad Dream, 2019, AC One.
Lea Kannar-Lichtenberger's ceramics and installations here.
Movies
V for Vendetta (2005)
Brazil (1985)
Children of Men (2006)
Idiocracy (2006)
Plus a list of IMDB's top 100 Dystopian movies here.
Books
1984 George Orwell (1948)
The Handmaid's Tale Margaret Atwood (1985)
The Road Cormac McCarthy (2006)
Plus a list of ABE Books best 60 Dystopian novels here.
Further Reading
Changing times in a contemporary dystopia: How does art respond to politics?
---